Designer Jessica McClintock and models pose with some of her fashions at her San Francisco home in 1984. Roger Ressmeyer/Corbis/VCG via Getty Images
What makes fashion iconic—a specific design? The longevity and evolution of a brand? The cultural climate into which a piece or style is born?
The most influential fashion brands and designers stand the test of time, having occupied distinctive places in fashion history. These icons enjoyed the unique experience of influencing a generation (or several). Whether bohemian brilliance, practical sets inspired during wartime, or the indomitable little black dress, these looks made lasting impacts. But despite their zeniths, styles inevitably come and go.
No matter the length of the brand's life or the fact that they now cease to exist, they meant something to those who wore them—from the celebrities who donned couture for awards shows and galas to those of us who still keep them hung in our closets to be worn for work or play. To remember and celebrate these labels, THRILLING compiled a list of 10 once-iconic fashion brands that no longer exist. The collection was curated using sources that include Smithsonian Magazine, Vogue, and the New York Times.
Keep reading to learn more about some of the biggest names in fashion history—and find out what made them disappear.
Gunne Sax

Gunne Sax is one of the most collectible of vintage brands that no longer exist. Founded in San Francisco in 1967, they partnered with Jessica McClintock in 1969 for a $5,000 investment. McClinctock popularized the brand's signature romantic prairie, Victorian and renaissance inspired designs throughout the 70's.
Hillary Clinton famously wore a Gunne Sax dress for her wedding to Bill in 1975. The name Gunne Sax originated from the burlap trim often used in some of their earlier designs, also known as "gunny sack". Items with the original "black label" are the most valuable as they were only produced in 1969.
In the 80's, their styles pivoted more towards popular prom dress styles of the times, such as tighter, full skirted dresses in taffeta or satin. McClintock worked until her retirement in 2013 at the age of 83 and passed in 2021 at the age of 90. Although no longer produced, Gunne Sax items remain one of the most coveted in the vintage community.
Caché
Caché ad, 1991
Caché was founded in 1976 in Miami, known for producing formalwear aimed at a youthful audience. Between 1999 and 2006 they rapidly expanded, nearly doubling the chain's store count to 306. During this time they began to produce more trend-driven casual and sportswear alongside their signature formalwear.
Today their items reflect a specific time period of early-aughts fashions which have been making a comeback. Caché's late 90's and early 00's styles are right on trend with the current Y2K revival.
In 2015 the retailer filed for bankruptcy and began to close their remaining 150 store locations. At this time they had not turned a profit since 2011. A 25-hour auction drove up the price of the company's remaining assets, raising $18 million for creditors.
Lilli Ann
Lilli Ann ad by Roger Prigent for Harper's Bazaar, January 1955
Lilli Ann was founded in San Francisco in 1934. Owned by Adolph Schuman, he named the company for his wife Lilliann. Throughout the 40s and 50s they produced classic, high-quality designs for the fashionable woman of the time, focusing on suits and coats. Schuman was recognized for purchasing large quantities of fabric in the early 1950's which helped to revitalize small French and Italian textile businesses after being impacted by WWII.
Schuman started the company in two rented rooms with $800 he borrowed. In 1982, they reported retail sales of $40 million. Schuman died in 1985 but the company continued to produce after his death. The company was sold in the 90s and closed by 2000.
Arpeja
Arpeja was a junior's and women's clothing line founded in Los Angeles in 1961. The company owned the popular youth-driven labels Young Innocent founded in 1964, Young Victorian in 1965, Young Edwardian in 1969, Organically Grown in 1973, and Ms. Arpeja in 1975. They also owned additional brands including Circuit West, Cafe Crowd, L.A. Station, Pipe Line, Tail Feathers, and Union Jack.
Young Edwardian was the most popular of the brands, showcasing turn of the century-style dresses similar to that of competitor Gunne Sax. After starting with the company as an intern, Sue Wong acted as head designer from 1972 and on while in her twenties.
"Wonder Woman" TV star Lynda Carter modeled in print ads in the late 70s. In 1977, the brand brought in $50 million in profit, all on dresses priced $50 and below. One particular appliqued sun dress was responsible for $2 million alone. Arpeja-California, Inc. was merged out by 1979.
Henri Bendel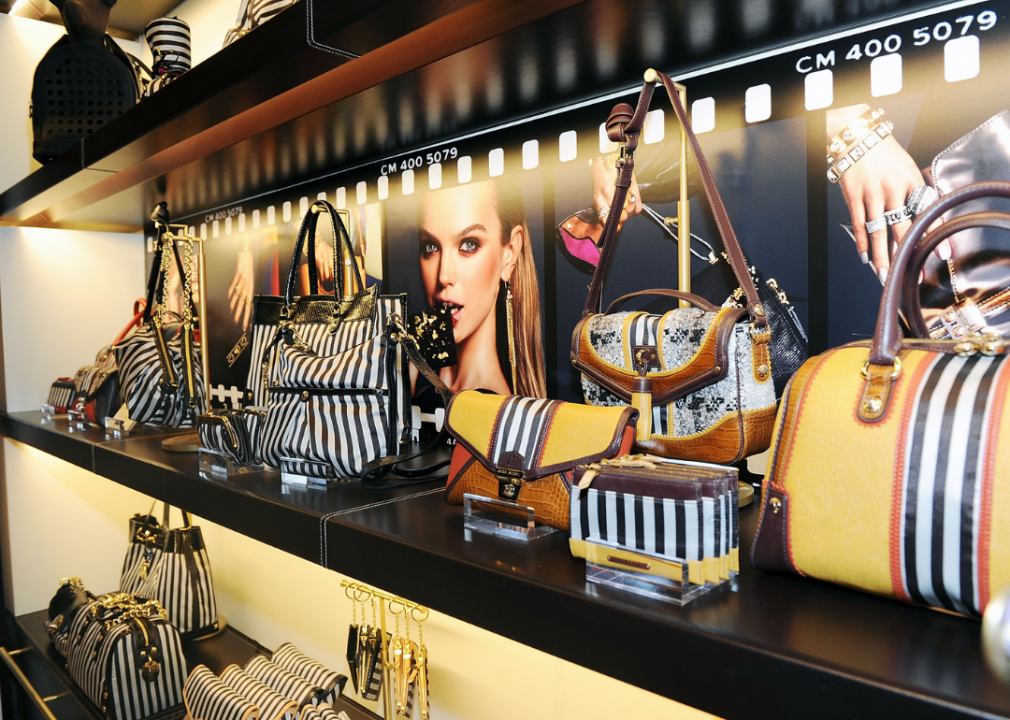 Denise Truscello/WireImage via Getty Images
Luxury retailer Henri Bendel was around for 123 years and originally sold hat boxes and bags. L Brands acquired the company in 1985. By 2019, all 23 stores—including the iconic flagship store on Fifth Avenue in New York City—closed down along with its website, effectively ending the brand's reign.
Henri Bendel's flagship location was responsible for many Fifth Avenue retail firsts, like having a fashion show and a semi-annual sale. Henri Bendel sold handbags, jewelry, sunglasses, and other accessories. The retailer stopped selling clothing when L Brands purchased it in the '80s. Bendel was only a small part of L Brands' retail portfolio, and they cited sluggish sales as the reason for shuddering the long-standing brand.
Jacques Fath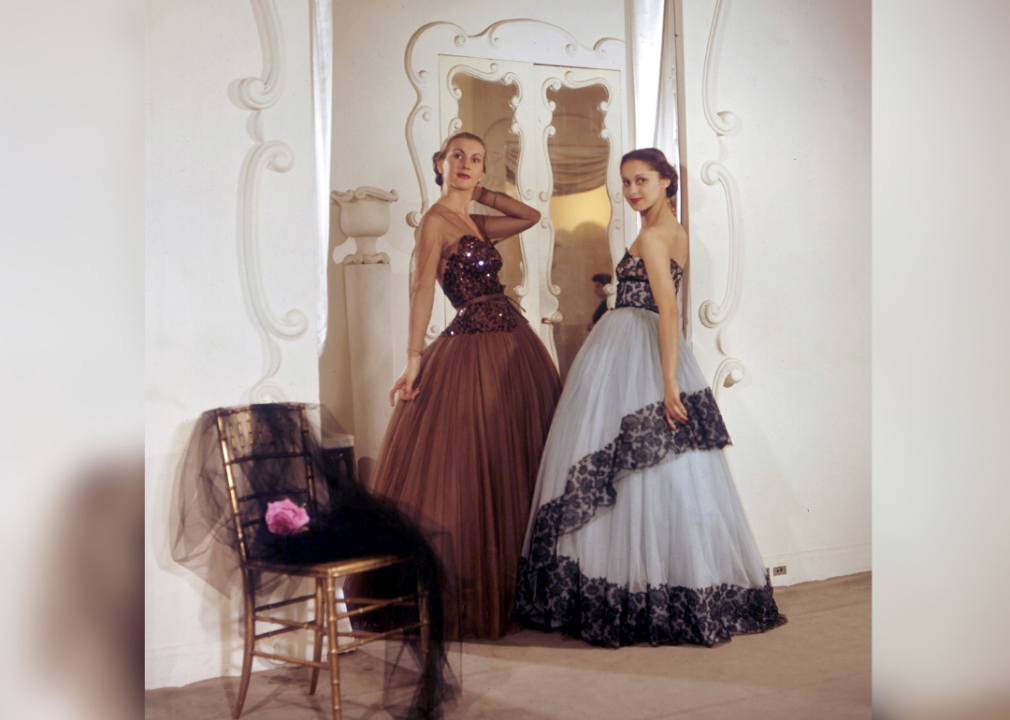 Syndication/Mirrorpix/Mirrorpix via Getty Images
Jacques Fath was considered one of the great French designers of the time who, after the second world war, brought life back to the Paris fashion industry. Plunging necklines, hourglass-shaped garments, and pleats along with bold patterns became Fath's fashion signature. Fath's career was cut short when he died in 1954 of leukemia. He was just 42.
At the time of his death, Fath's fashion line was still flourishing and his wife, Geneviève Fath, took over—though she eventually shut down the fashion portion of the business. The perfume and accessory segment of Fath's business remained in operation until 1992, having been acquired by a series of different companies throughout the years.
Claire McCardell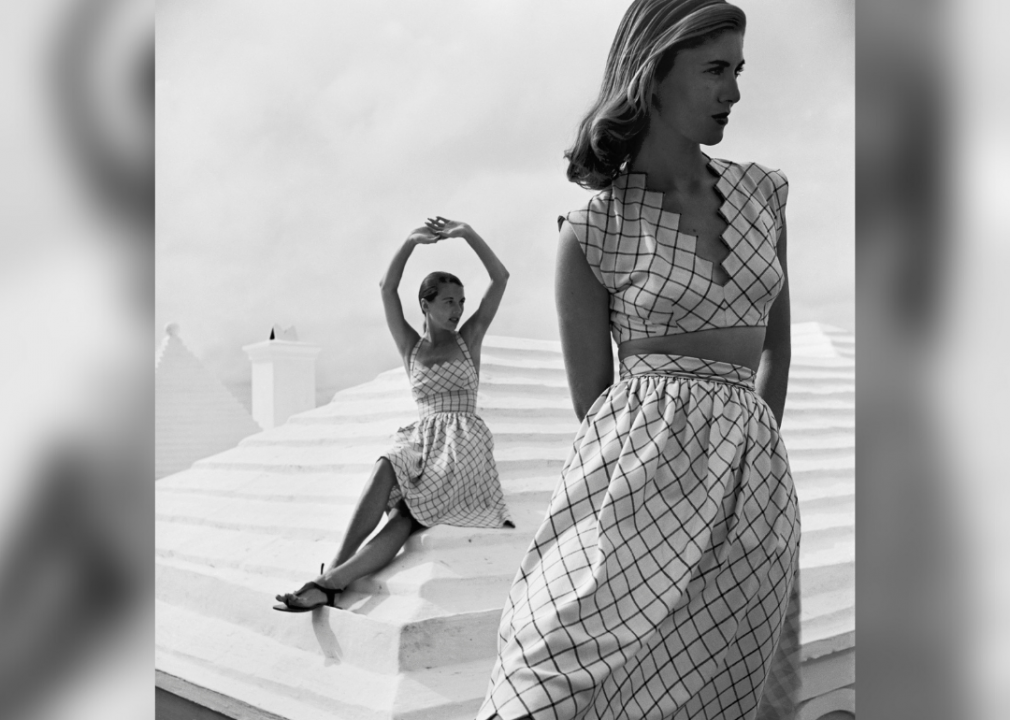 Genevieve Naylor/Corbis via Getty Images
During World War II, busy women saw Claire McCardell's designs as sensible, comfortable, and fashionable. The versatile popover dress was invented by McCardell in 1942, and the bias-cut dresses she created included practical features like side pockets and adjustable waistlines.
A pioneer of the "American Look," McCardell's designs featured slim dirndl skirts, ballerina leotards, and stretchable, forgiving, and affordable fabrics like denim and wool jersey. From business suits to sportswear, McCardell designed a variety of looks, though a few truly stood out. The 1950 gray suit she designed made it to a collection held at the Smithsonian's National Museum of American History, and the designer created a pair of signature Capezio flats. After McCardell's 1958 death from cancer at 52 years old, her family shut down the label, feeling it would be impossible to keep things going without McCardell at the helm.
Thea Porter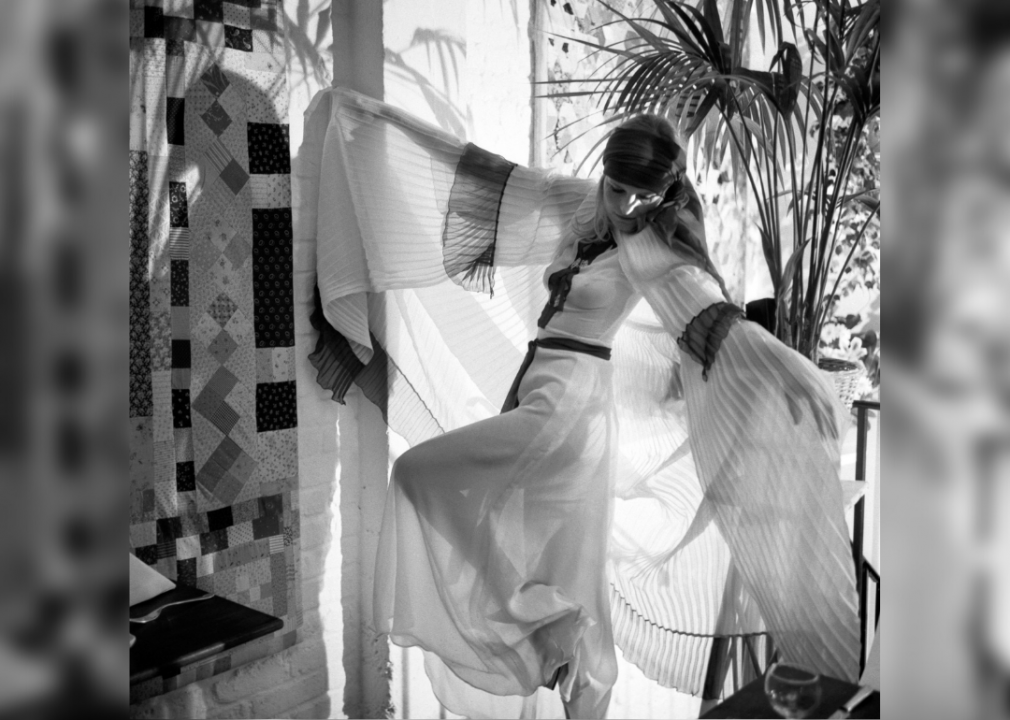 PA Images via Getty Images
Thea Porter is known for inspiring the Bohemian look of the '60s and '70s and bringing it to catwalks in London. By 1969, Henri Bendel had become her first wholesale client. The designer opened her first store in 1971 in New York, and though it closed, along with a store in Paris, her designs were sold in several high-end boutiques.
Porter's look included loose and flowy caftans that appealed to celebrities like Elizabeth Taylor and Faye Dunaway. Porter's menswear collection drew approval from Pink Floyd and Elton John and featured embroidered jackets and bold shirts. One of her most iconic designs remains the aghabani shirtdress, also referred to as the "gypsy" dress. While her clothing fell out of fashion in the '80s and '90s, many still covet vintage Thea Porter clothing.
Sasson Jeans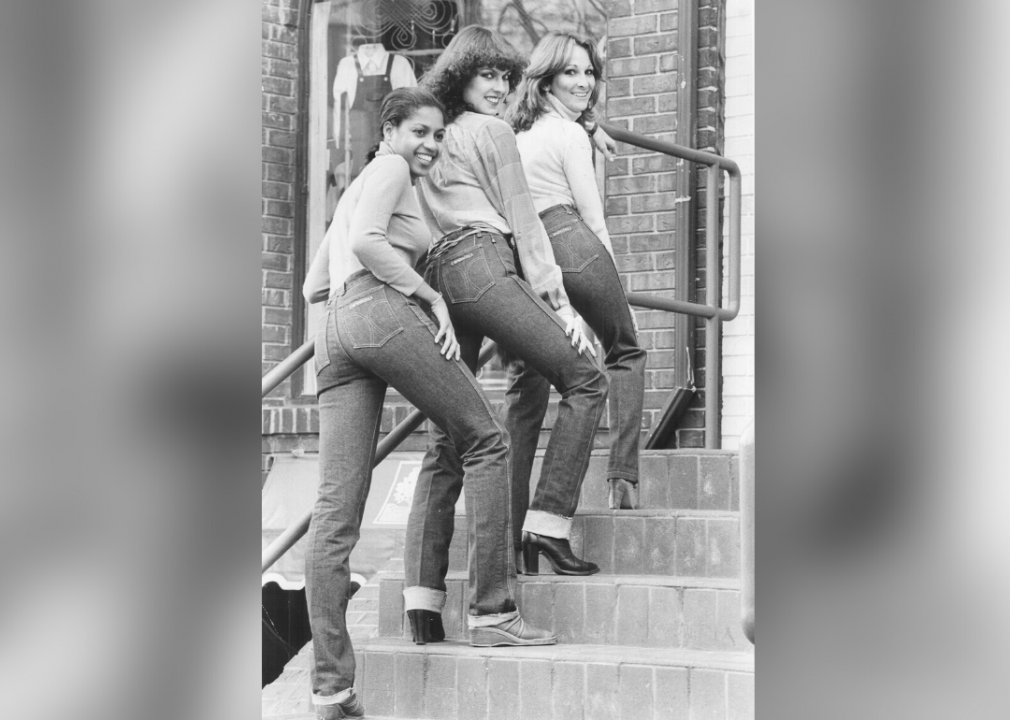 David Cooper/Toronto Star via Getty Images
Founded in 1976 by Maurice Sasson and Paul Guez, the fashionable and hot-selling jeans owed part of its success to hairstylist Vidal Sassoon. In 1979, Guez told The Washington Post, "A lot of people thought these were Vidal Sassoon's jeans, they rushed in and bought them … and other designers jumped in, giving us greater credibility. And now, because of our success, we're probably helping Vidal."
The brand brought a bit of fashion sense to denim, creating designer denim with Sasson's French cut style and embroidered designs on the back pockets of jeans. Guez had his share of family issues, legal troubles, and drug problems. The once-profitable company filed for bankruptcy in 1986.
Bugle Boy
Founded in 1977 as Buckaroo International, the company had a bit of a hard time getting off the ground. With a name change and cool commercials that featured a catchy slogan ("Excuse me, are those Bugle Boy jeans that you're wearing?"), Bugle Boy found its footing in the men's fashion industry.
In 1983, the company introduced the younger generation to parachute pants. Bugle Boy also sold shirts and other types of pants, like cargo. While the business also tried to sell a line of clothing for women and girls, these styles were never quite as popular as the men's and boys' lines. In 2001, the once-popular fashion brand filed for bankruptcy.